There are so many reasons to join Aeronautical Science Pathway (ASP), The Museum of Flight's groundbreaking after-school program for high school juniors and seniors interested in becoming pilots or other careers in aviation. Here are the top five, as explained by the students themselves.
Submit a Student Inquiry Form for more information!
The FREE college credits
"You get 30 college credits a year. It's a great opportunity to get a head start on college, it's very unique on your resume and you get high school credits at the same time." – Maram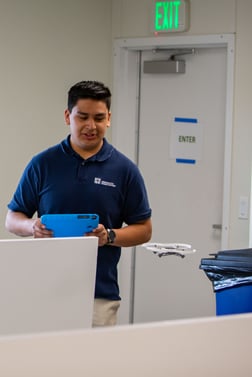 Scholars can earn up to 60 college credits by participating in ASP! That's a huge, cost-effective boost. High School scholars take college level courses as part of the program at The Museum of Flight, introducing them to the high standards of post-secondary or technical education. ASP students can also apply for thousands of dollars in scholarships!
It's not like "normal" class!
"I designed an airfoil and got to test it in a wind tunnel. We carved it out of a piece of Styrofoam board that we sanded down to get the shape we wanted." – Alex
"Private Pilot Ground School, aircraft systems and aviation weather. I loved everything about those! I was in my element and actually learning things I am going to be putting towards real life." – Noah
"Right now we're designing an entire airport. What high schooler gets to design an entire airport in class?" – Kate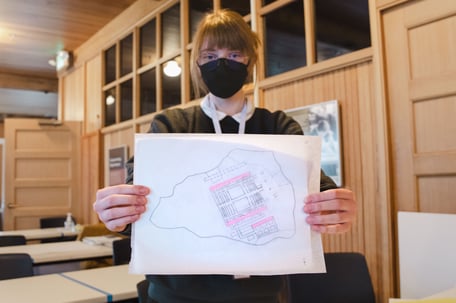 From simulator time to decoding METARs and reading aviation charts, students in ASP agree: these experiences are way more fun than their regular schoolwork!
The community
"ASP is a place where you learn, but also a community, a family, a place where people are passionate about the same things. We spend two hours a day learning and chasing our dreams and careers." – Luis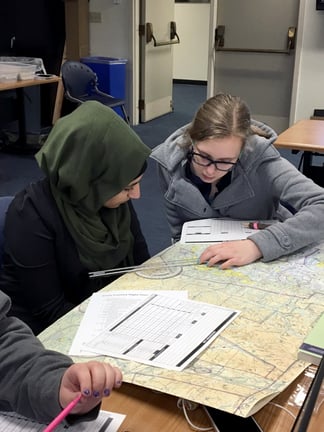 ASP students connect with like-minded peers and can network with alumni. It's a big social circle!
The instructors
"Mr. Prosch is a really impeccable instructor. Instead of the conventional lectures and taking notes and stuff we put aviation into practice. When we're learning about air traffic control, we become air traffic control. I love learning in a practical way. I put my creativity in control and let it flow." – Ahmad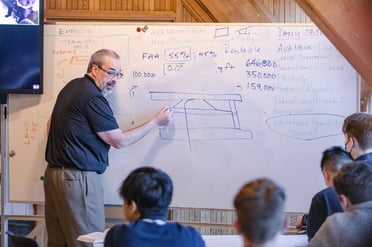 Our ASP instructors meld their real-world experience in the aerospace industry with excellence in teaching, guiding and advising students on everything from career choices to flight school options while pushing them to be their best.
The life skills
"You don't just learn about aviation. We also learn about how to manage life as a college student because it's a college level course. It's not like a regular classroom. It's more relaxed and it gives you independence, teaches you how to manage your own time and how to do your own stuff." – Edan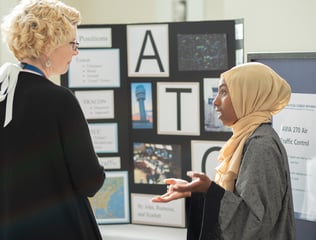 Academic knowledge is only part of the equation. Students in ASP get set up for success by practicing leadership, self-discipline, public speaking and other skills necessary for accomplishing their goals in life.
Submit a Student Inquiry Form for more information!