Originally from Egypt, geologist Dr. Farouk El-Baz helped NASA select the best places to land on the Moon.El-Baz first came to the United States in the early 1960s to study as a geologist. He earned his PhD from the Missouri University of Science and Technology in 1964. After graduation, he taught at the University of Heidelberg, Germany,before returning to Egypt looking for work as a geologist. Unable to find a job in his chosen field, El Baz immigrated to the United States in 1966 where he was hired by Bellcomm, which needed geologists to review images of the Moon being returned by the robotic Lunar Orbiter spacecraft.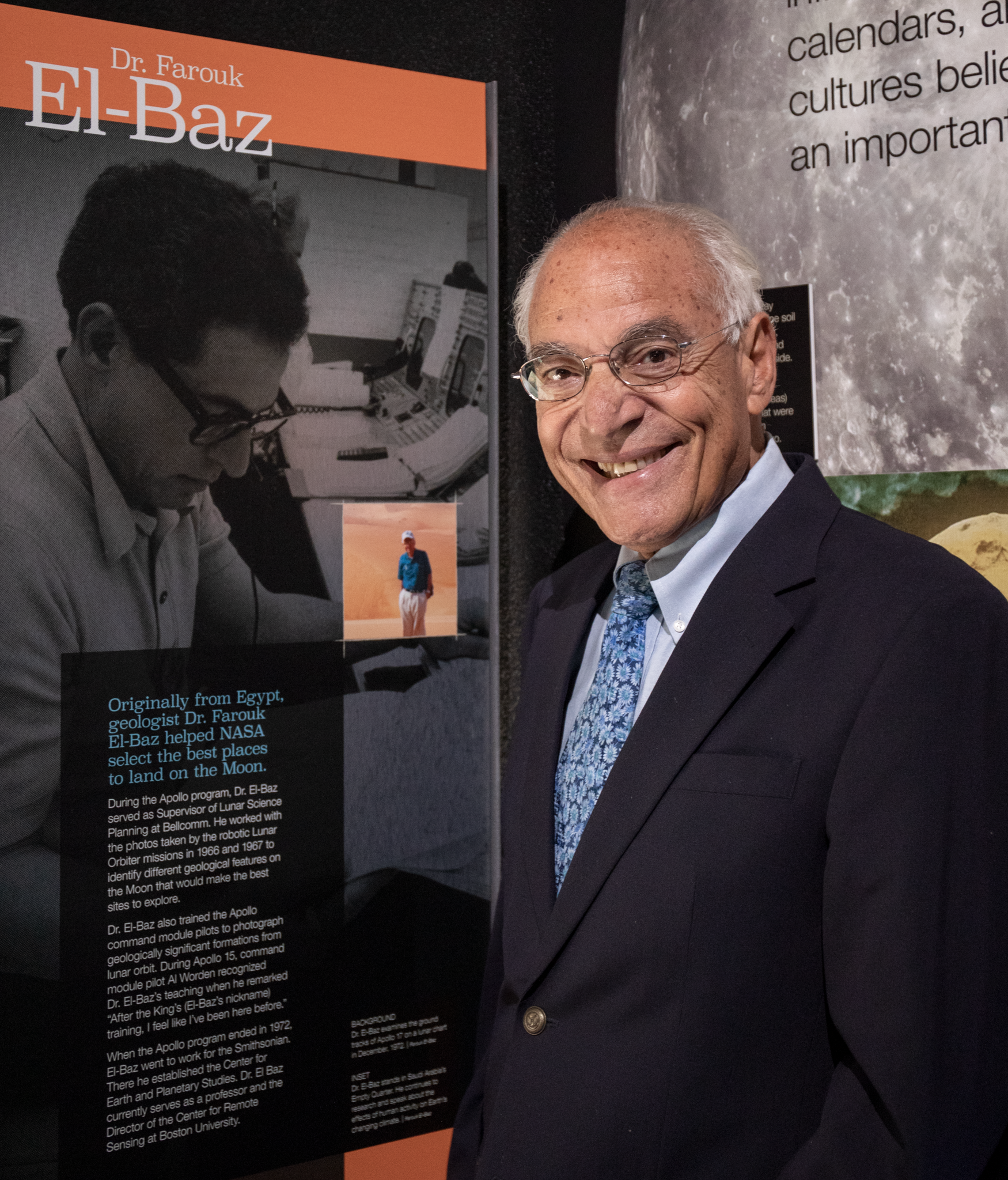 Dr. El-Baz when he visited the Museum's APOLLO exhibit in 2017
During the Apollo program, Dr. El-Baz served as Supervisor of Lunar Science Planning at Bellcomm and was Secretary General of the lunar site selection committee. He worked with the photos taken by the Lunar Orbiters in 1966 and 1967 to identify different geological features on the Moon that would make the best sites to explore.
Dr. El-Baz also trained the Apollo command module pilots to photograph geologically significant formations from lunar orbit. He recognized that traditional methods of geological training were not working for the astronauts, and that engaging their interest would be key to getting good scientific data back from the Moon. El-Baz worked to translate geologic observations into a system that would be understood by pilots. He began to focus on visible landmarks, which pilots might use to get their bearings. By identifying geologic features as landmarks, he engaged the astronauts' curiosity, and soon their competitive natures took over. The astronauts began to work hard to see who could become the most knowledgeable about the Moon's surface features.Apollo 15 command module pilot Al Worden recognized Dr. El-Baz's teaching when he remarked "After the King's (El-Baz's nickname) training, I feel like I've been here before."
When the Apollo program ended in 1972, El-Baz went to work for the Smithsonian. There he established the Center for Earth and Planetary Studies. Dr. El Baz currently serves as a professor and the Founding Director of the Center for Remote Sensing at Boston University.
To learn more about Farouk El Baz's fascinating work on the Apollo program, be sure to check out his official oral history from NASA's Johnson Space Center!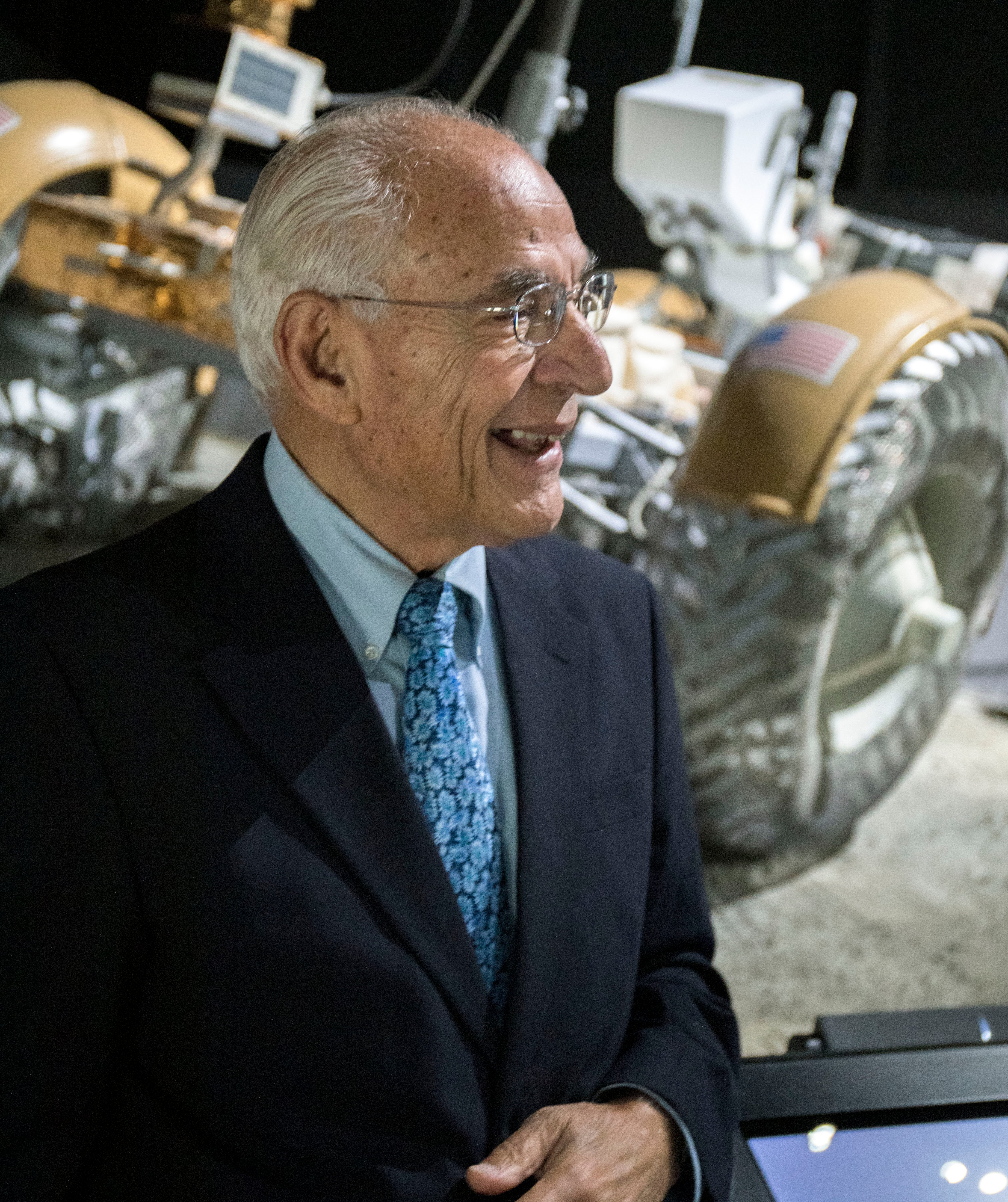 Dr. El-Baz when he visited the Museum's APOLLO exhibit in 2017