Scale models open a miniature window into worlds long gone, once top-secret designs or visions of the future. They tell stories that otherwise couldn't be told. You've admired the stunning collections of Dr. H. Logan Holtgrewe and studied other models sprinkled around the galleries. The Museum collection includes over 2,500 models, from individual scratchbuilt models to aerospace manufacturer product models. Only about 1-5% of this collection is on exhibit at any moment, which means a lot of amazing artifacts are preserved in climate-controlled storage! Let's pull back the curtain for a look at a few of these fascinating models...
A biplane model called "Otori-Go" was created by Taketoshi Nakagawa, and donated to the Museum in 1985. The actual aircraft, named for a champion sumo wrestler, was part of the first Japanese aircraft series to fly, in 1911-12. It was the fourth design of Mr. Sanji Narahara.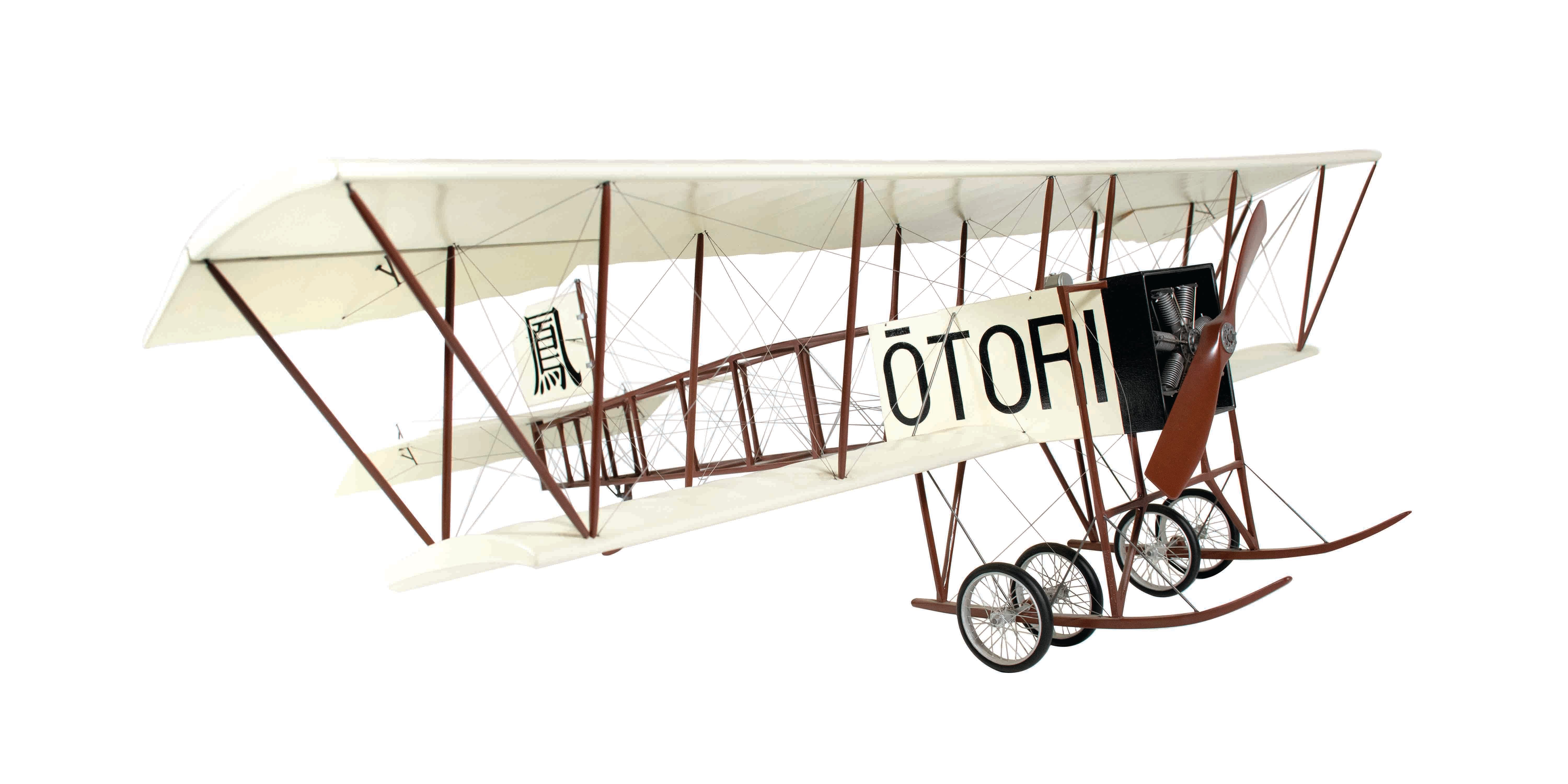 Narahara No. 4 "Otori-Go" (The Museum of Flight)
The huge airships of the World War I era were operated from a control car, similar to a ship's pilot house. The 1918 British non-rigid airship "NS (North Sea) 3" control car is the subject of a large model donated from the collection of its captain and actual design contributor, Capt. J.S. Wheelwright. It is scratchbuilt from wood, canvas, and metal and is too fragile to display.

Control car for RNAS Airship NS3 (The Museum of Flight)
A modified Bellanca J-300 named "Miss Veedol" was recreated in scale by Frederick E. Pierce. The real aircraft is hugely significant but nearly unknown—it accomplished the first non-stop flight across the Pacific. This 1931 journey, from Misawa, Japan to East Wenatchee, Washington, was flown by Hugh Herndon and Clyde Pangborn.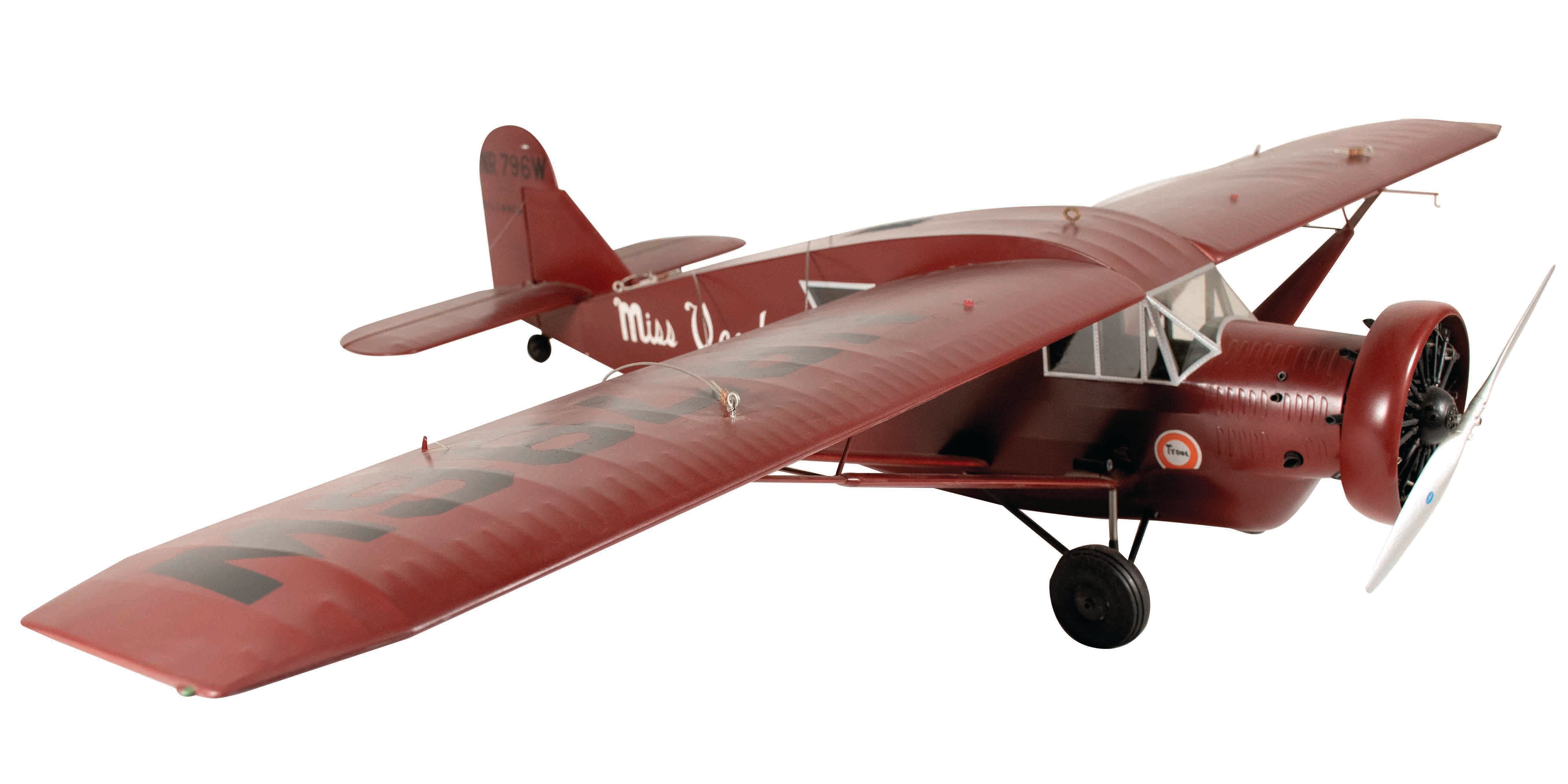 Bellanca J-300 "Miss Veedol" (The Museum of Flight)
A model labelled "Orbiting Astronomical Observatory (OAO) 1/8 Scale—NASA Headquarters Control No. 5898" represents the first real attempt at space-based astronomy. Before the Hubble Space Telescope, the OAO series of spacecraft demonstrated the potential of orbiting telescopes. The model is mysterious—a "Found in Collection" item whose provenance is unknown. If you have insider knowledge about it, [let us know at this link: https://www.museumofflight.org/Collections-and-Research/Research-Request]!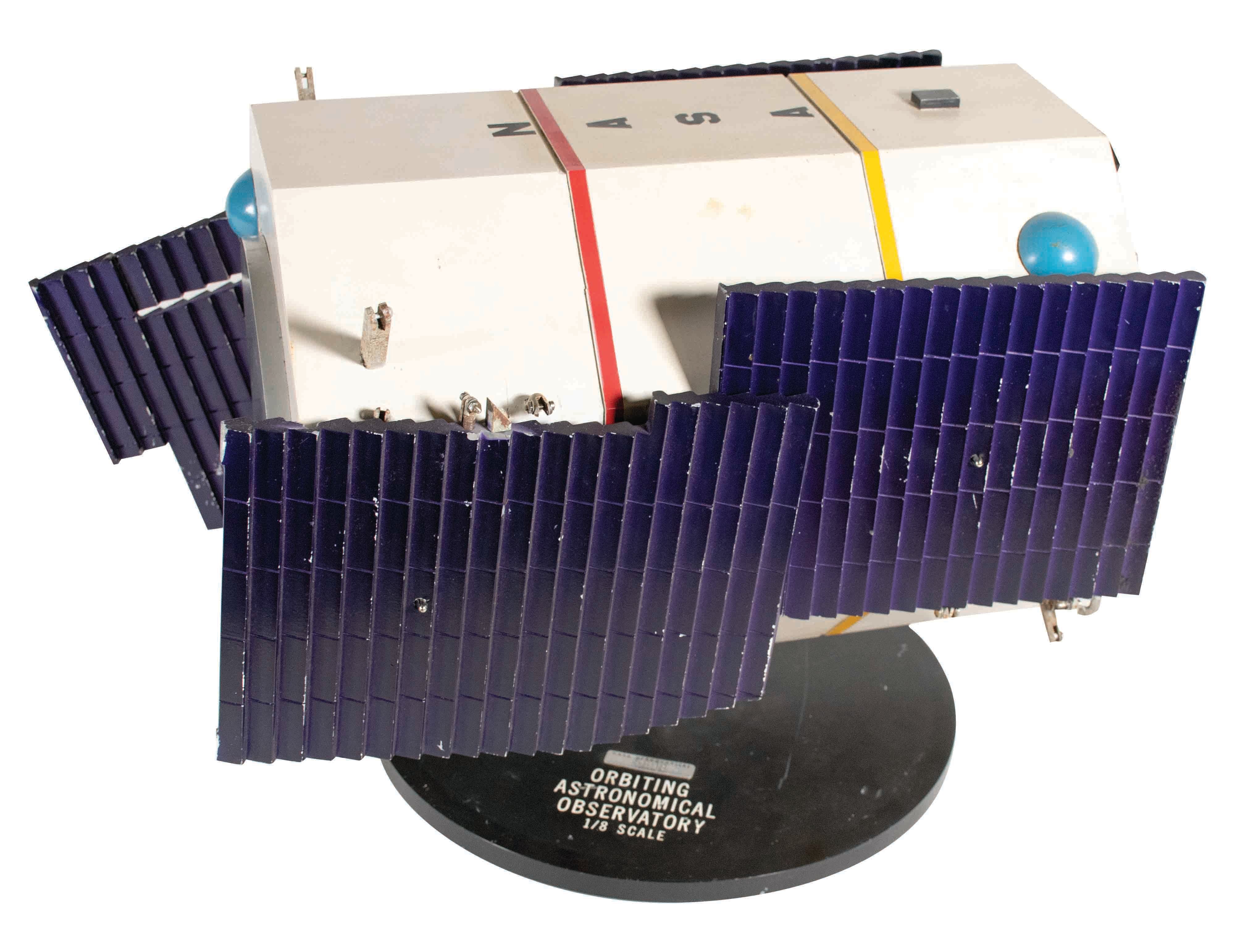 Orbiting Astronomical Observatory (The Museum of Flight)
When the Museum was contemplating acquisition of the Doug Champlin Collection 20 years ago, NorthWest Scale Modelers (NWSM) was recruited to recreate each aircraft in 1/48 scale. Modelers were assigned a specific Champlin subject (all still in Mesa, Arizona at the time) to render in splendid detail. Museum Trustees studied these models during the acquisition negotiations. While the World War II models are in storage, the World War I collection is on display in the J. Elroy Personal Courage Wing.
The Museum's oldest model is a fragile Curtiss R-6 of 1919 vintage, currently disassembled in storage. The collection naturally includes many Boeing models—from wind tunnel test articles to airline promotional pieces, to radical design concepts.
Models and other artifacts in the collection are accessible for research, by appointment only. Limitations apply—for more information on doing research in the collection, visit museumofflight.org/Collections.
Have you enjoyed the rotating NWSM displays on your way to the Wings Café? While not part of the Museum's collection, the models are presented in cooperation with Museum Staff. If you are interested in scale modeling, consider joining NWSM at nwsm.club!
[As appeared in the Fall 2021 issue of Aloft. Explore the Aloft archives at this link: https://bit.ly/3Bpti0x]
[Note: The NorthWest Scale Modelers were featured in an episode of The Flight Deck, The Museum of Flight's podcast. Listen at this link: https://bit.ly/3nCH1MD]